on Florida's Forgotten Coast
We use only the best in building materials to combat the harsh coastal elements that are faced with coastal construction. Our goal is to give our clients the best and most enjoyable ownership experience. Where other builders may be cheaper initially, inferior materials will only leave you disappointed over time and lead to costly maintenance down the road.
At Blackfin Construction we strive to make every project as energy efficient as possible using high seer heat pumps, foam insulation, low-e glass in doors and windows, sealed duct systems, and energy efficient appliances. We design our homes to meet the required 140 mph wind speed the strict Florida building codes. All our products used come with a Florida product code and meet all insurance requirements, saving our clients money and making sure you and your investment our protected for the future.
Windows and doors must meet the Florida Building Code for glazed opening protection. Florida communities – either coastal or inland – that are located in areas within one mile of the coastal mean high water line (where the windspeed is 130 mph or greater) or any location where the wind speed is 140 mph or greater are designated as wind-borne debris regions by the Florida Building Code.
If a structure resides in any of these areas, it is required by Florida Building Code to have some means of opening protection (for example, impact-resistant windows or doors or shutters that have received a Florida Product Approval). The Miami-Dade testing protocol and review process is the most stringent in the nation, and obtaining a Miami-Dade NOA is considered the highest standard for impact-resistant products.
We have a passion for high quality interior finishes and custom details that separates a standard home from an exceptional home. On staff is a professional interior designer who assists our customers through the process of customizing a home. Working with our clients on cabinet decisions and design, assists in paint color selection, tile, granite & flooring design and materials. We  are knowledgeable in all facets of the interior of a home and work with our clients to best reflect their own style. Our expertise includes not only what to buy but where to get the best builder prices.
We only use the most qualified sub-contractors and skilled labor and vendors selected for each project based on relationships forged from customer service, quality work, and superior value that has allowed us to become a premier custom home builder in our area.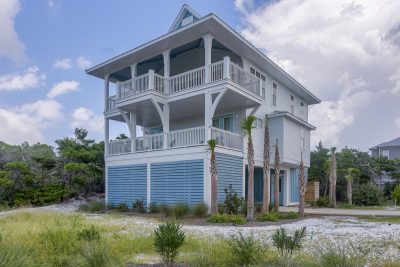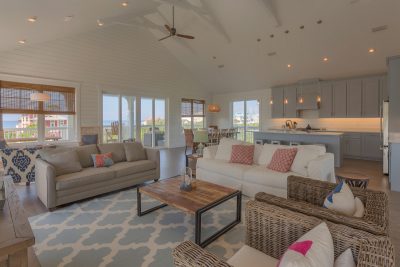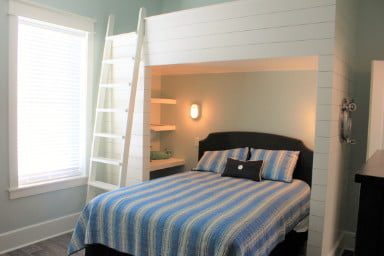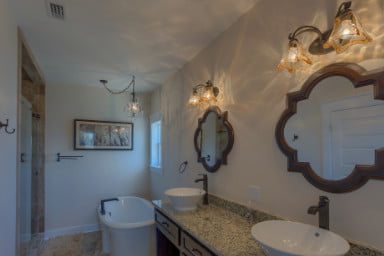 We specialize in the following services in North Florida including Gulf, Bay and Franklin counties:
Custom Built Homes
New Construction
Residential Construction
Insulated Concrete Form Homes
Renovations and Additions